RGB LED Beta Released
April 7th, 2014
We are pleased to move our LED version from private testing to a full public beta trial.
At the moment there is quite a limited fixture library (pretty much just the LED fixtures I have kicking around the warehouse), but we will be very happy to load any new fixtures up if you drop a quick email to support with the fixture manufacturer and name. If you could link to an online manual that would be very handy. 
In the mean time there are a number of generic fixtures which should cover the majority of RGB fixtures out there at the moment.
This Beta has some very experimental functionality for Amber / White as well (RGBA / RGBW RGBWA) type fixtures, but it's pretty limited right now so we are calling this an RGB beta for the moment. Expect an updated beta soon with full support for Amber & White.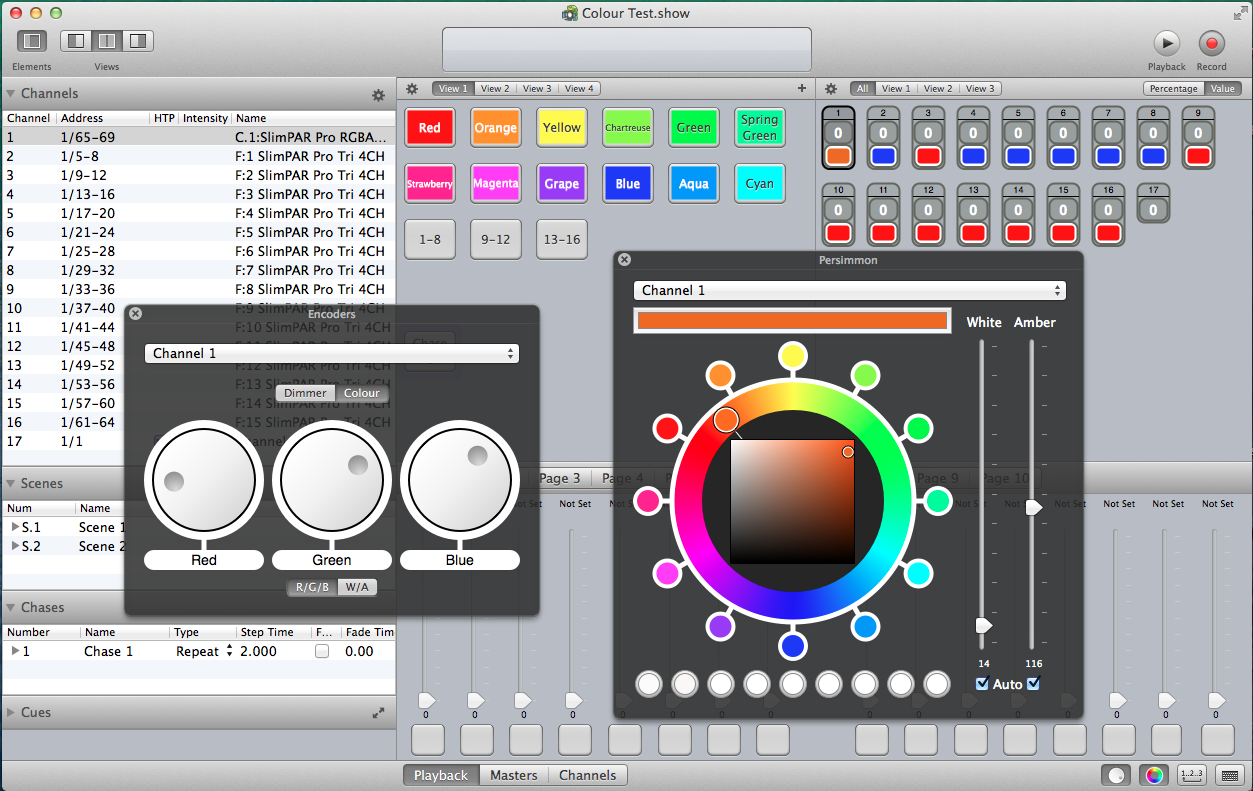 There are no real changes to the non RGB code, so our expectation is that no new bugs will have been introduced to the main functionality (and some have been fixed such as the issue with renaming channels). However as a Beta it does carry the usual disclaimer that we don't recommend it for live use.
We hope you enjoy it, and please do send keep that feedback coming in, it's a great way for us to make sure we meet all our customers' needs!