Chameleon Update
June 8th, 2013
The latest version of Chameleon, released this week, incorporates a couple of user interface enhancements we've introduced on the back of feedback, and support for the Enttec Shortcut wing, which we added as part of our collaboration with Headlite Show Reinforcement.
We have incorporated the cue helper functionality into the detachable cue stack window. Evereything you used to be able to do with the helper is now available from the bar at the bottom of this window. This ties in nicely with the coloured cue progress bars to give you a better view of what you're doing.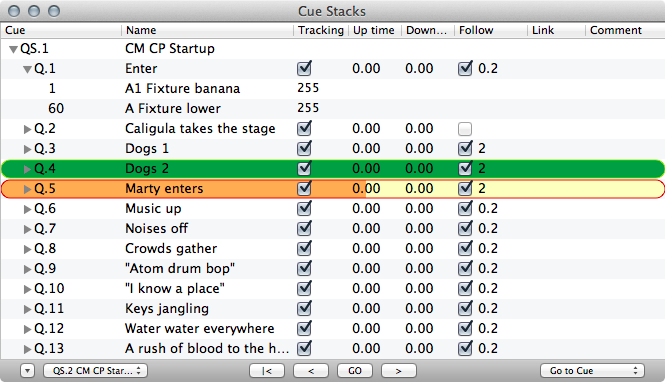 We've also removed the restriction on the width of the channel, scene, chase and cue panel at left of the interface. If you have long scene names, you can now adjust the window to see both them and all their settings.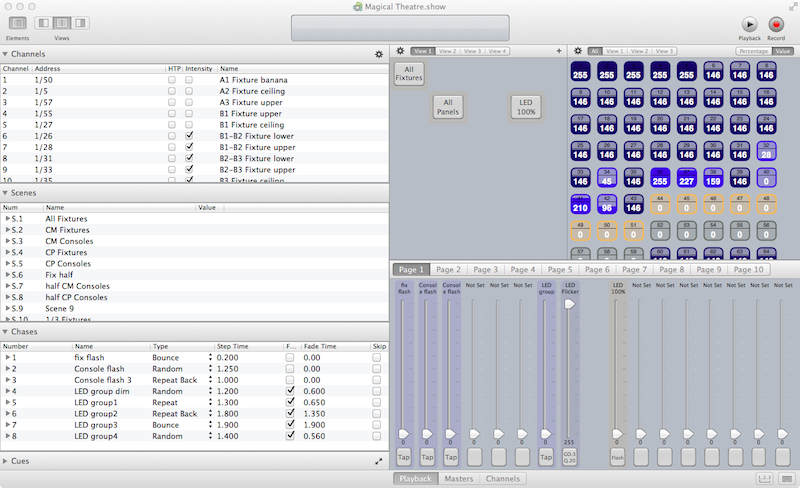 Last but not least, we've added support for the sturdy ENTTEC shortcut wing. The integration allows you to easily 'drag and drop' latch buttons, scenes, programmed lighting fixtures, cues or chase sequences from to any button on the wing, putting you in complete control of key assignment. Flash, fade on and off, timed cues and programmed stacks can all be accessed and programmed easily and quickly.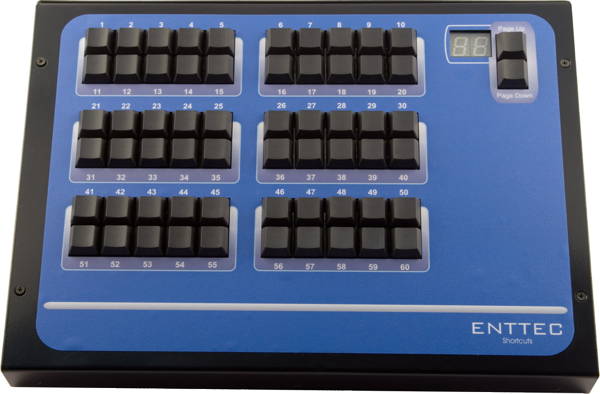 If you want to get hold of a shortcut wing, they're available from the Headlite web site in the UK: