Chameleon and LED Fixture Testing
December 30th, 2013
We have been putting in the hours over the last six months to add support for LED colour changing fixtures. In the next couple of weeks we will be starting a closed user trial of the core feature set. Read on if you're interested in helping us.
To start with we will be supporting simple LED colour changers with RGB and optionally a dimmer channel. Currently if your fixture has other attributes, such as an Amber channel or Macros etc, those features will not function yet.
The screenshot below shows some of the additional features we've added to make LED work, including a custom colour picker with easy hue and tone selections, customisable quick colour buttons and quick fixture selection buttons.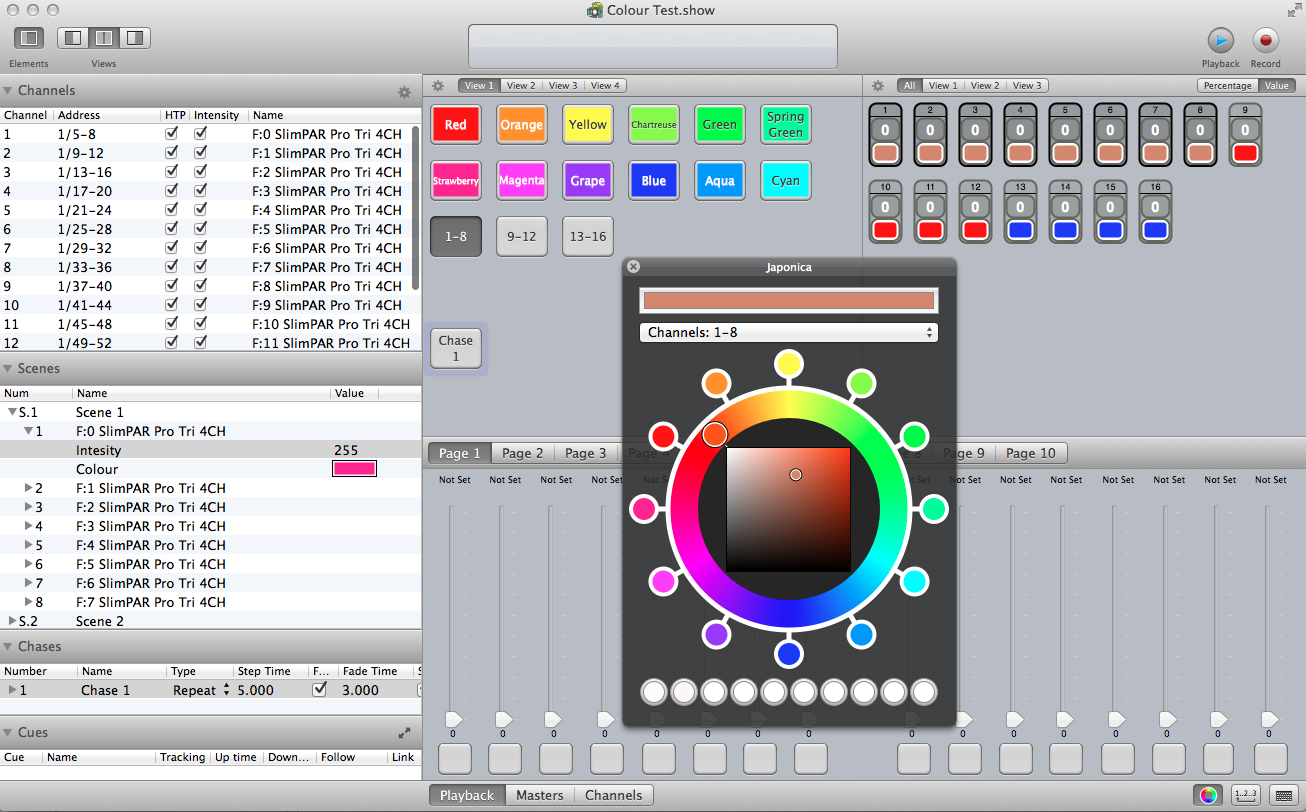 If you would like to join us in some early testing simply drop an email to support@vanilla.net letting us know a bit about how you currently use Chameleon and what LED fixtures (and how many) you would be using during testing (so we can make sure the correct fixture profiles are added). We will then update your licence to add a tester profile to unlock the LED features. If you're using a different email address from the one on your licence be sure to include your licence number as well.