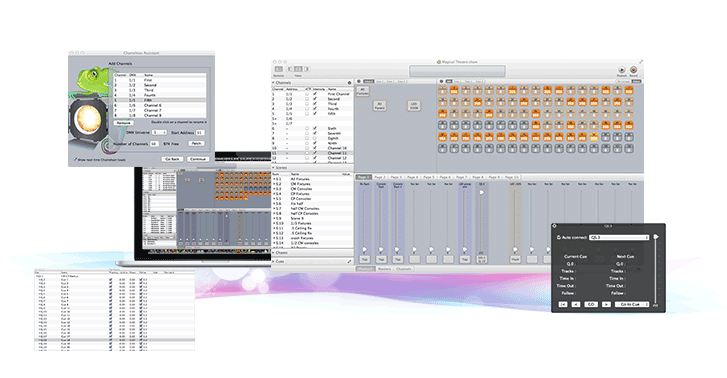 Control your entire lighting rig from your Mac!
Professional Lighting Control. Now on OSX.
Download now and try for free
Flexible licensing: buy the channels you need now and add more later
Used by lighting professionals and hobbyists worldwide
Built from the ground up for Mac OSX for unbeatable performance and stability.
New features are being added all the time.
Chameleon is a versatile, easy-to-use lighting control application for Mac OSX. It has been designed to reflect the interface of a physical lighting desk used by professionals.
If you're used to working with these lighting desks, you'll be immediately at home with Chameleon; if you're new to lighting control, Chameleon is a great place to learn.